About us
Safety and support at sea since 1833
As the global leader in sustainable marine services, Svitzer provides customers with business-critical and safe towage services and maritime solutions. Through our fleet of 450 vessels, we are present in more than 30 countries and operate in 140+ ports and 25+ oil and gas terminals globally.
Svitzer and our 4,400 employees are guided by the vision of leading sustainable marine services while innovating with and for people, customers and communities.
Safety
At Svitzer, the safety of our people is always a top priority. As it has been ever since we were established in 1833.
Svitzer leads with care by constantly engaging with, listening to and responding to our people – not least those in the frontline – to ensure we all return home safely from work every day.
Safety-related incidents are never acceptable. So, we constantly learn and strengthen our capacity to manage work safely while empowering our people to speak up for an even safer and trusting work environment. And we stay ahead of serious risks to drive improvements.  
At the end of the day, we believe that our people are the experts. Listening to them and learning from each other is what drives our global safety culture in which everyone's voice matters.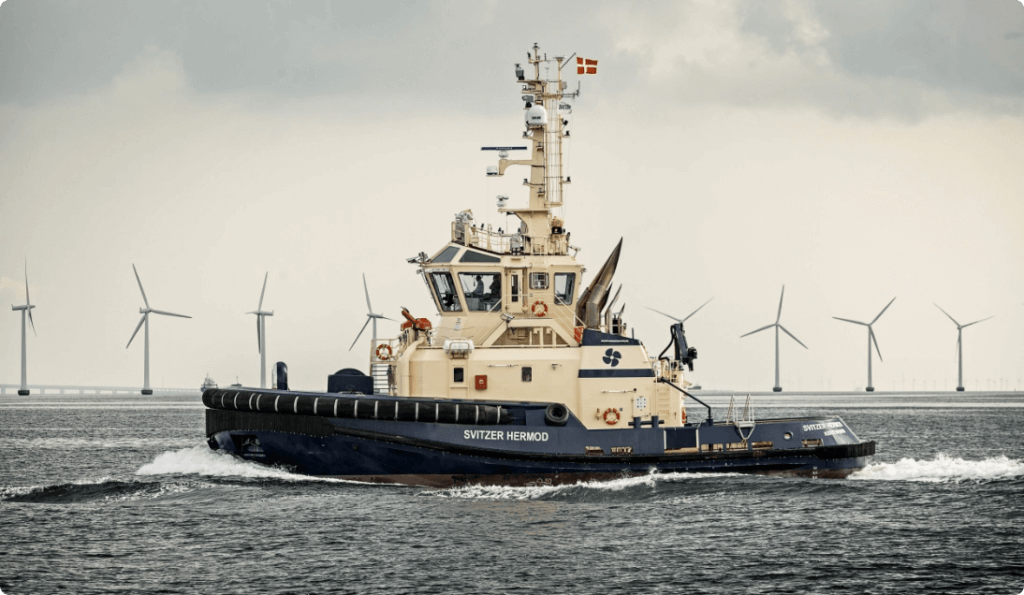 Innovation
At Svitzer, we are always keen to integrate new and innovative technology in our strategy and our daily operations.
Whether we are designing the world's first methanol hybrid fuel cell tug, developing a carbon insetting solution to reduce customers' scope 3 emissions, or using data to improve the operational efficiency of Svitzer and our customers, we strive to improve through innovation.
Why? Because we are convinced that new technology, often in combination with behavioural change, has the potential to improve the safety of our people, the services we deliver to customers, as well as minimising our environmental footprint.
Customers
At Svitzer, we know just how important the services we provide are for our customers in ports and terminals globally.
Our ambition is to continuously collect customer insights through deep listening to customer needs and concerns. We also invite customers to co-create with us, for instance in the development of value-adding digital products, new business models or partnerships.
By listening to our customers, and inviting them to co-create with us, we are able to adapt our service delivery to fit their wants and needs and to continuously improve the Svitzer customer experience.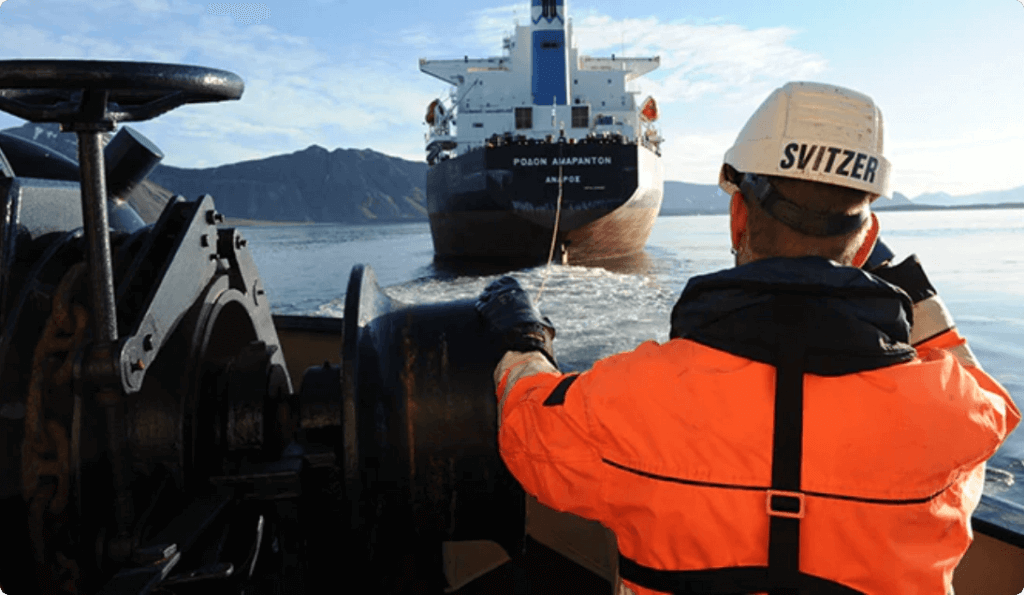 People
As a truly people-centric company, Svitzer is committed to creating an inclusive, diverse and psychologically safe workplace where everyone can feel seen, heard, included and valued.
Across our functions, global fleet, markets and regions, Svitzer comprises 4,400 engaged colleagues from more than 75 countries. And we are constantly looking to attract, develop and retain industry-leading talent.
Whether working at sea or onshore, we are united in our values and committed to Svitzer's vision of leading sustainable marine services while innovating with and for people, customers and communities.
190 years of towage
With 190 years of knowledge and experience, we strive every day to make port and terminal operations safer and more efficient around the globe.
With more than 135,000 harbour towage jobs, and over 50,000 LNG tanker assistances every year we take pride in supporting our customer's supply chain – globally, regionally and locally. As a global leader in towage and marine-related services, we employ more than 4,000 people across 30+ countries.
We are part of Maersk; an integrated container logistics company working to connect and simplify its customers' supply chains from end to end.